Corporate Power in Australia: Do the 1% Rule?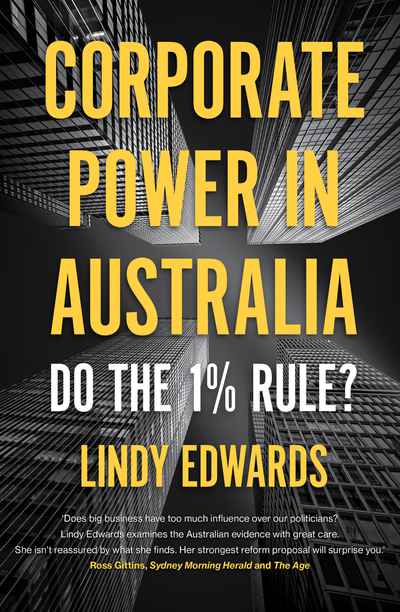 Paperback | Jan 2020 | Monash University Publishing | 9781925835427 | 240pp | 234x153mm | GEN | AUD$29.95, NZD$34.95


Trust in Australian democracy has more than halved over the last decade, from 86% in 2007 to 41% in 2018. Part of this erosion of trust stems from a belief that big business has too much power. Community concerns have sparked major campaigns for a federal anti-corruption body and political donations reform. People are concerned that politicians are privileging the concerns of their mates in big business over the community or the public good.
This book sets out to test the evidence for these public fears, considering mining companies and the mining tax; the banks and the financial advice scandals; Telstra and the NBN; News Ltd and media reform; Coles and Woolies versus the farmers; and attempts by government to reform contract laws and laws on the abuse of market power. It asks if the major corporates are disproportionately winning in our political debates? And if so, why?